There's an innocuous little script on the website that tells me who visits, for how long, what pages are viewed, and from where visitors were referred. When a visit is prompted by a search engine such as Google, the search key words are also displayed - some curious, others disturbing, and a few simply hilarious.
I've decided to stop selfishly hoarding these laughs and share some of the more peculiar "Search Funnies." Enjoy!
---
" " - - July 3, 2010
---
"fallriver blowjobs" - Someone from Suncook, NH, may be planning a trip to Fall River, MA -- at least judging by their recent NetZero search. Oddly enough that search directed them to this page. Heh.
nipple slips and croch shots - A Lakeland, FL, surfer apparently has a different prurient interest. With the search engine of choice being "search.hp.my.aol.com", I'm not surprised at the misspelling of the word "crotch".
how to unconstipate a dog - And somewhere in Battle Creek, MI, there's someone thinking about introducing their dog to one of these.
- July 3, 2010
---
"ray dunnaway sucks" - Someone playing while at work at the Community Health Services in Hartford used those search terms on bing.com and ended up on the site; specifically this page and the Name Game page.
In case the site visitor returns and checks in here, I want you to know I just tuned in WTIC-1080AM, listened for a couple of minutes, and promptly turned the radio off. I can only take a minute or two of Dunaway's caffeine-induced, 500 word-per-minute, "shittily" enunciated, bird shot announcing. Therefore, I officially confirm your suspicion:
Ray Dunaway sucks. He has sucked. He does suck. He will probably continue to suck.
Consider an alternative. Try Brad Davis on 1360AM.
- May 6, 2010
---
"nipple slips and crotch shots from survivor" - I found this rather odd. With the volume and variety of porn that's available on the Internet, why would someone bother searching for nipple slips and crotch shots from Survivor? Is it the forbidden fruit or tease factor?
---
"delacy blvd band" - Oh wow...not only does someone actually remember DeLacey Boulevard, but they searched the web for them! I actually did a brief stint with DeLacey's road crew and mixed monitors for them back in the bad old days. That was a long time ago in a land far, far away...
---
"glenn frey is a prick" - I don't know if Glenn Frey is a prick, but I'm fairly certain he's an opportunistic whore.
---
"chief uscg joe wet dream girl site" - Huh? Would someone please explain this one because I'm at a total loss.
---
"black woman prank call to dealership about a turd in back of car" - For whatever reason, this one piqued my curiosity sending me off a-searchin'. Found it, too!
Crank Yankers-Wandy Sykes-Impound Turd.
---
"ri toupe wearers" - Huh? Is there a club or something like AA for toupe wearers? And if so, a Rhode Island chapter?
Hi, I'm Frank and I'm in denial of my follicle impairment...what I mean to say is 'I'm bald.'"
Kind of reminds me of this.
---
"wifegivesblowjobs" - My initial reaction to seeing this one made me literally laugh out loud; and I still chuckle over it. The surfing searcher was directed to DON'T TALK TO ME IN THAT TONE OF HAND and the clever "American Sign" link therein.
God bless modern technology and search algorithms.
---
"physically grabbed by the hr director" - Apparently someone else had a run-in with an HR director.
You can read about mine in Bad Drones Must Be Punished.
---
old dog shits on carpet, how to remove dog shit from carpet, how to unconstipate a puppy, and how to unconstipate a dog - the inevitable byproduct of feeding the dog and variations thereof. Welcome to pet ownership.
How's that Christmas puppy working out for you?
---
"book cell phone nation" - This one sent me scurrying to my search engine of choice and sure enough, that title isn't only mine to own. Ah, but content is another thing!
I'm comfortable with the "Copyright © 2003" on my Cell Phone Nation.
Related: this professor is my hero.
---
"ray dunaway asshole" - Someone in or around Danbury, CT, keyed those three words into Google and wound up on this very page. Though unclear whether this surfer found what he or she was looking for, if nothing else, it has offered me comfort in knowing I may not be the only person who thinks that Ray Dunaway is an asshole.
---
"mindfuck hypnosis" - This peculiar combination with Google sent a Zacatecas, Mexico, surfer to this very page, which initially surprised me. After scanning the page, I found an entry for "mind fuck hypnosis jock" further down.
So it all makes perfect sense.
Kind of ...
---
"my wife gives blow-jobs at home depot and walmart" - What can I say? This entry has to be one of my all-time favorites!
Though I'm not exactly sure what the Lilburn, GA, surfer's intentions were with this search, there's one thing I am sure of:
If I'm ever in Lilburn, GA, I'm going to visit their Home Depot and WalMart stores!
---
"removing dog shit from carpet" - This was a search someone near Rochester, NY, made at 9:56 A.M. on January 1, 2009. One can't help but wonder if the impetus for the search was their Christmas 2008 puppy ushering in the new year in its own, personal way.
And quite possibly related ...
pick up a turd by the clean end" - Google led a Toronto, Ontario, CA, surfer to this page, too.
---
The new year has delivered a veritable plethora of radio related searches. To wit:
"is sirius radio going under" - A surfer from San Antonio, TX, was curious about the fiscal viability of Sirius, searched Google, was directed to Sirius Seriously Sucks, and found how Sirius tracks on my graph.
"ray dunaway real name" - Our local 50KW AM flamethrower was in the news at the turn of the new year with a cull of some on-air staff, prompting someone in Plantsville, CT, to use those terms to search Google.
An employee of St. Francis Hospital checking in through defender.stfranciscare.org in South Windsor, CT, was also curious about who is behind that nome d´guerre.
Hint: it's Ray Goldsich.
"WTIC Diane Smith" - Short, sweet, and to the point. No, not Diane Smith, silly! The search terms! Someone in Hartford, CT, used that succinct input with Google to end up on this page.
"wtic diane smith salary" - With those terms, Google led a Gilmanton, NH, surfer to this page. Though not providing the answer to the salary question, it's safe to assume that Smith's salary is significantly less than it was a week ago.
"how old is sebastian joe schlosser" - And though not WTIC related, it's certainly radio related that someone in Wethersfield, CT searched Google and ended up at The Name Game.
"marions attic" - Surfing from Ft. Worth, TX, searching yahoo.com brought this visitor to New Toy Report: a product review of sort on a Grundig portable radio. Considering this surfer rode in from proxy1.radioshack.com, it's a shame this employee, and possible corporate staff member wasn't directed to my little discourse, The Right to One's Rights! Maybe next time?
For the unwashed, Marion's Attic is a radio program broadcast on the American shortwave station WBCQ.
---
"boinking coeds" - I love this one: not only the search terms used, but the mindset of the Bala Cynwyd, PA, websurfer who ended up on this very page.
---
"how to unconstipate a dog" - Regular visitors to this page know that this particular search is becoming more frequent and may question why another incidence is being reported. There's something new about this particular one. Care to guess?
The search engine our visitor from Regina, SK, Canada, used was, ahem ... dogpile.com ... heh. "Regina" searched dogpile.com due to lack of a dogpile
---
"hourly rate motels connecticut" - Another addition to this most questionable combination of search terms. This time it's an SNET customer in Norwalk, CT, searching Google for a place to power nap. Or power something ...
Norwalk joins like minded surfers from Tacoma, WA; Forest Hills, NY; and Old Greenwich and Wallingford, CT. And they all ended up here.
---
"ray dunaway stage name" - Someone in Lawrence, MA, wanted to know Ray Dunaway's real name. With the help of Google, "Lawrence" was directed to The Name Game for the answer.
The answer? Why it's Ray Goldsich, of course!
---
"ultimate aliens pitchers" - This particular Google search by a Macedonian surfer better be about baseball, because he was directed to BASEBALL CRIME AND PUNISHMENT.
---
"how to unconstipate a dog" - We get both extremes and associated ends here at A View From The Fringe. Now someone from Houston, TX, joins fellow web surfing dog owners who all have been dealing with too much, too little, or misdirected canine fecal matter.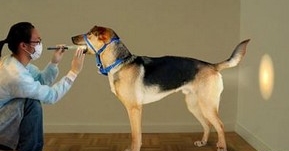 To wit:
Huntsville, Alabama's how to unconstipate a puppy, United Kingdom's dog shit removal from carpet, Davenport, Iowa's dog shit removal AND carpet, Kansas City, Missouri's quote turd by the clean end, and perhaps most unique origination locale: iraq.centcom.mil's quotes pick up a turd.
All of these parties searched the Internet, were directed to this very page, and visited here only to have all hopes dashed of having their particular pooch and/or poop problems solved - at least from anything garnered from this site! For that I apologize and feel an obligation to at least offer something positive for our Houston, TX, visitor.
Though neither a veterinarian in real life nor do I play one on TV, something tells me the problem must be initially addressed at the input end of the food path. Imagine administering an enema to a dog, all the while instructing the animal, "Now for this to work, you've got to hold it in for as long as you possibly can."
What's positive about that? It's obvious, for goodness sake: I'm positive administering an enema to a dog will be fraught with failure. Even dogs know that that particular "port" is designed for output only.
---
"hourly rate motels new england" - Someone in Tacoma, WA, of all places, appears to be investigating options for some impromptu, extracurricular horizontal folk dancing. Google faithfully directed the surfer to this very page, where nary a listing of hourly rate motels could be found.
However, Tacoma did find similarly minded surfers Forest Hills, NY; and Old Greenwich and Wallingford, CT.
This is beginning to look like a trend.
---
"site:charter.net blowjob jpg" - Weird. Or not. I haven't decided on this one just yet.
What I suspect is this St. Louis, MO, surfer had visited the site before, saw an amusing picture he or she(!) wanted to capture, so solicited the awesome power of Google to aid in the retrieval thereof. Or it could just be a narc from the Charter Communications Department of Decency searching for personal webpages in violation of their TOS agreement.
Google directed said surfer or surferette to the Overheard page. If you're curious, read Don't Talk to Me in that Tone of Hand and click on the "American sign" link.
---
"ray dunaway sucks" - It's of great relief to now know that I'm not the only one who thinks that Ray Dunaway, WTIC-AM's morning show host, sucks. A surfer from New Haven, CT, apparently went searching on Google for affirmation and was directed to my minor diatribe entitled Name Game.
I feel both vindicated and not so alone.
---
"dog shit removal from carpet" - A hapless visitor from the United Kingdom searched google.co.uk to remedy a carpet befouled by a dog. The visitor was directed not to a remedy, but to a similar search funny on this very page provided by an Iowa surfer for "dog shit removal AND carpet."
I can almost hear the accent season the bloke's muttering:
"A lot of bloody good that search did. Fookin' Google!"
---
"CT hourly rate motel" - Here we go again. Someone hit the website from Old Greenwich, aka Connecticut's gold coast, apparently in search of a short term layover host for an impromptu lay.
Lay over. Lay under. Whatever. Shame, shame, shame.
By the way, Old Greenwich, port 10010 on your computer is w-i-d-e open ... heh.
Google directed Old Greenwich to this page where a similar search ended up for a Wallingford surfer (scroll down to see).
---
"how to unconstipate a puppy" - Someone in Huntsville, AL, has a persistent pet poop problem and searched Yahoo for an answer. The number two search hit delivered the surfer to Overheard. The two references were my mention on August 12, 2008, of switching from Puppy to Arch Linux; and on November 20, 2006, referring to writer's block as constipation.
---
"fucking on business trip recorded on voice memo" - An Atwater CA surfer was unceremoniously referred to the top of the Overheard page. Apparently Google isn't intelligent enough to index which part of the page where the "hits" reside.
More specifically, here (get my fucking lawyers on the phone!) and here (The following transcript of the voice memo I recorded on ...).
Speaking of Google ...
---
"bacteria on grocery carts arizona channel 12" - With flu season upon us, I suppose this isn't exactly an unusual search, but instead a coincidence. Let me explain with a question.
I wonder if the surfer is aware of their search engine of choice's foray into being a germ snitch for the CDC?
---
"A bat hits a moving baseball" - Ah, if it were only that simple. The actual text a visitor from the University of Florida in Gainesville submitted to ask.com got truncated. It was that long. Here's what I was able to grab:

If the bat delivers a net eastward impulse of 1.1 N-s and the ball starts with an initial horizontal velocity of 3.8 m/s to the west and leaves with a 5.0 m/s velocity to the east, what is the m ..."
My guess is this surfer was looking for the answer to a question posed in a physics class and figured ask.com was a better resource than UF text books. heh.
Whatever. The UF surfer got directed to Cutting Irony on the Overheard page.
And I hope he learned something ...
---
"dog shit removal AND carpet" - I've said it before and I'll say it again: entries to this page write themselves.
Someone in Davenport, IA, searching Google for how to extract canine feces from their carpet got, ahem ... dumped on Overheard. Wonder if Davenport made it down to POOP PATROL PROTECTS PERFECT PAWS?
---
"hourly rate motel in bristol ct" - As SBC-Global ADSL customer in Wallingford, CT, appears to be contemplating a not-so-honorable roadtrip to Bristol, CT, or so it would seem. A Mapquest driving directions request reports an estimated distance of 21.04 miles and estimated time of 34 minutes: not exactly an epic drive.
Do any of you feel a certain uneasiness with this information?
---
"no niggers in the adirondacks" - Excellent! A perfect example of why I contend that this particular page on the website virtually writes itself. This particular gem was what a BellSouth ADSL user from Greenville, SC, plugged into msn.com's search engine. The hits were:
1) two instances of "adirondack" in MAY WE NEVER FORGET, and
2) one instance of the word "nigger" in STILL NOT FONDA HANOI JANE ...
... just in case you were curious.
---
"noise laws in a.m. barkhamsted ct" - In the immortal words of the Jetson's dog, Astro, "ruh roh." Apparently someone is Barkhamsted, CT, got woken out of a sound sleep by the incessant barking of a dog, a Harley Davidson starting, a lawn "care" crew, the neighbor's stereo, or some other obnoxious display of inconsideration. Google directed this surfer to the Overheard page.
Coincidentally, while early morning fishing up at Highland Lake last week, a maniacal woman with "cleaning OCD" fired up a leaf blower at 6:30 A.M. to clear off her deck. I have a good mind to leave an anonymous note on her door stating:
Dear early bird, leaf blower toting lunatic:

Consider yourself very lucky that I'm only a visiting fisherman. If I were your neighbor, you'd be in the emergency room having that leaf blower extracted from your ass. For the love of consideration, save it for after 8 A.M.

Or use a broom ...
---
"quote turd by the clean end" - Someone from Kansas City, MO, using DST Systems, Inc. for Internet access, searched live.com for that famous quote.
It's only a matter of time before someone searches "how to pick up a turd by the clean end," or more importantly, "which end of a turd is the clean end?"
---
"alfred e neuman picture" - Someone in Nashville, TN, reaching the Internet through searched live.com for this one. Weird. The surfer got dumped on A Sign of the (Mad) Times, right where the picture resides.
---
"Nice Dress for a Sissy" - Two surfers using winzy.com used those search terms only to be dropped off on the Overheard page. One was from Germantown, MD, and the other from Tampa, FL.
And they both even used that page's new quick navagation links.
---
"sirius sucks" - The evidence is mounting and folks are being directed to the Sirius Seriously Sucks page. Surfers from Scottsdale, AZ; Mission Viejo, CA; and London, KY, both used those exact same search terms in an apparent common quest for affirmation. Different words but same feeling: a Cape Coral, FL, user searched for "my sirius radio for the car sucks", and New Hyde Park, NY, searched for my sirius radio reception sucks.
A Connecticut surfer searched for "Sirius antenna for foliage" with Yahoo.
More polite queries to msn.com and yahoo.com were issued by a Cayman Islands user with "sirius receiver will not aquire signal" and West Warwick, RI, with "sirius reception problems signal".
It will be interesting to see if the proposed merger of Sirius and XM alleviates these issues.
---
"jane fonda+estranged" - Someone at Vassar College in Poughkeepsie, NY, used Google to check on the marital status of Hanoi "The Cunt" Fonda. Said collegian surfer was led here. heheh ...
---
"A loaded grocery cart is rolling across a parking lot" is what a Middletown, CT surfer felt compelled to ask Google. And no, I don't get it either.
---
"raising awareness for dwarf midget little people" - Someone from Singapore "googled" that string and ended up on the Overheard page.
Am I the only one to somewhat ashamedly chuckle at the inclusion of the word "raising" in that particular search string?
And speaking of dwarfs and midgets ...
---
"major league baseball law dwarfs midget" - Huh? An Amsterdam, Netherlands, surfer curious about Major League Baseball "law" regarding dwarfs and midgets?
Without doing a lot of ridiculous research on this, I'm going to go out on a limb and take a wild ass guess that the Toronto Blue Jays' David Eckstein, at 5'7", is one of MLB's more, uh ... vertically challenged players.
Google unceremoniously dumped said surfer on the Overheard page, however a more appropriate page for my feelings about the Amazing Ecks Factor is the A Natural Hero page.
And speaking of baseball ...
---
"rodriguez bones boston stripper" - They have an interesting way of talking in Fall River, MA. heh. Whatever happened to boink, bang, and bop?
Apparently this surfer was looking for more dirt on the recently bedded-by-Madonna baseball player, Alex Rodriguez. Yahoo.com dumped the surfer at Baseball Crime and Punishment -- an appropriate destination.
For those titillated by Internet forensics, this surfer had a trmrehab.com footprint. That led to a seemingly, ahem ... crippled Adobe Macromedia Flash home page (trmREHAB.com, get it?). The IP addy led me to a Fall River, MA, isp; and Google pulled up a "Therapy Resources Management" of Swansea, MA.
If you'll excuse the sexual innuendo, it's safe to assume that this particular net surfer is a faithful "member in good standing" of Red Sox Nation.
And speaking of Red Sox Nation ...
---
"manny ramirez weekly salary" - This one was probably by a fellow Red Sox Nation member, if the Salem, NH identifier has any bearing on it.
For the curious, before taxes or any other deductions, mediocre left fielder, but batter extraordinaire Manny makes $20,000,000 a year. Yes, that's right: 20 million dollars. Divide that by 52 weeks equals an incredible $384,615.38 gross weekly pay from the Boston Red Sox.
If you want to get really sick, I broke it down even further on the link Yahoo pointed the surfer to. I suggest to first secure a vomit bag or waste basket. You will be ill.
---
"remove parking decal fee UCONN west hartford" - For the unwashed, UCONN branch in West Hartford is mainly comprised of law students. You'd think aspiring legal types would be in the campus library to investigate this instead of searching Google.
Speaking of college ...
---
"sissy boy coed" - Your guess is as good as mine. This South Bend, IN, surfer got dumped on Overheard page by msntv.msn.com's search "feature."
---
quotes pick up a turd - And interesting query from an interesting domain: iraq.centcom.mil, of all places! Yahoo led this militarily connected surfer to the Quotes page and one of my all time favorites:
"Political Correctness is a doctrine fostered by a delusional, illogical minority, and rabidly promoted by an unscrupulous mainstream media, which holds forth the proposition that it is entirely possible to pick up a turd by the clean end." - unknown, from a buddy on IRC
And speaking of favorites ...
---
"English motherfucker do you speak it audio CLIP" - Yahoo search to the rescue (again) for a Zion, IL, surfer who apparently is either a Pulp Fiction or Samuel Jackson fan. Here's the clip if you're "one of us."
---
"mind fuck hypnosis jock" - A visitor from Buena Park, CA, used those search terms with Yahoo and ended up on the Overheard page. Is it really any wonder why California is often referred to as the land of fruits and nuts?
---
"anti recumbent trike suicide" - Huh? What's in the drinking water in Kirkland, WA? Google directed this searcher to the Overheard page.
---
"winsted CT mentally challenged living" - Talk about a target-rich environment. There's no politically correct way to approach this particular Google search a Connecticut customer of Charter entered. Is the insinuation that in order for one to live in Winsted, he/she would have to be mentally challenged?
FYI, The surfer ended up on the Overheard page.
---
"goldsich arrest drug" - Label this one "ambiguity meets Google."
Someone in Plano, TX is curious if someone named Goldsich has either:
a) been arrested for drugs,
b) stopped using drugs, or
c) developed a drug that stops something else.
You be the judge. I don't trust Google with that call ...
The website connection to "Goldsich" is The Name Game.
And a necessary aside: this user in Plano, TX has an snet.net IP address. For the uninitiated, SNET stands for Southern New England Telephone. Last time I checked, Texas wasn't a part of New England, so WTF, over? Why doesn't this surfer have a more geographically appropriate IP address?
---
"what is the proper operating temperature of a ford bronco ii" - Considering the recent string of days when eastern Virginia was a virtual vegetable steamer with temperatures nudging 100° F, this search query by a Richmond surfer doesn't surprise me. In that temperature and sitting on top of hot asphalt, just about any vehicle with the most minor cooling system malady or quirk is going to squawk is protest!
This entry stirs up some memories. Sweet memories. Nostalgic and sentimental feelings about an SUV? Uh huh. Guilty. And unashamedly so. That 1989 "B2" was a great vehicle, and hence the frequent adjective "trusty."
And yes, it's a Ford. What of it?
---
"nbc/good morning america, missle alert" - Another mindspring.com user, but this time from Chicago, IL, and one who needs a spell checker.
Aren't "good morning" and "missle (sic) alert" contradictory?
---
"short stay hotel storrs ct hourly rate motel" - Ahem. Someone from Forest Hills, NY, with a mindspring.com account seems to be interested in a quick "visit" to Storrs, CT -- home of the University of Connecticut. Why do I have visions of a middle-aged myspace.com perv/cruiser boinking some UCONN coed? A coed in a cheerleader outfit. With pigtails. And braces.
I have the guy's IP addy. He's online right now. Wonder that the blackmail value of this StatCounter data is?
---
"alex rodriguez and bimbo" - In a "better late than never" search, a Lincoln, Nebraska, surfer found this site, my take on Arod, and perhaps agrees with my premise that securing a 250-million dollar contract doesn't indicate a person necessarily has 2-cents worth of common sense or respect for his wife and the sanctity of matrimony.
---
"automatic speed enforcement on Route 44 Avon Mountain Connecticut" - A surfer from New Britain, Connecticut, apparently travels the Albany Turnpike over Avon Mountain and has reason for concern about racking up points on his drivers license. The MSN seach engine directed said surfer to Overheard..., a frequent target of engines far, wide, big and small.
It has been my (repeated) experience that the only way to avoid getting a speeding ticket when driving is to simply not speed. Simple enough?
---
"sirius satellite radio sucks" - Yahoo Search introduces us to another disgruntled Sirius Satellite radio user! I'm curious how many of my serious sirius concerns this Bloomington, Illinois, surfer shares?
---
"WTIC Diane Smith annoying laugh" - This one is simply too delicious to pass up!
There is a staff member at Trinity College (my father's alma mater) in Hartford, Connecticut, who feels that WTIC morning talk show co-host Diane Smith has an annoying laugh. This Trinity staffer must have also felt some guilt, isolation or something, as he/she found it necessary to search Google for confirmation by like-minded souls.
I whole heartedly agree with "Trinity" about Diane Smith's laugh being annoying, but will go one step further.
Diane Smith has an annoying existence on this planet and is a threat to this nation's Strategic Hostess Twinkies Reserve.
---
"Nice Dress for a Sissy" - An odd string of words for an Internet search brings someone from Fayetteville, Arkansas, to an odd website's odd webpage, Overheard ..., and several odd hits therein:
Nice Hat, Sissy Boy - Take Two
Makes perfect sense, doesn't it?
And in keeping with the Odd Theme, "Fayetteville" used winzy.com for this search. I've never heard of winzy before. Have you?
---
"20-foot Ballistic Observation Towers manufacturer" - What's more peculiar than someone in Baghdad, of all places, shopping on the Internet for an observation tower? How about the same shopper ending up on A View From The Fringe?
Perhaps fueled by propeller-head curiosity, I couldn't help but wonder if someone in our military or subcontractor thereof was doing a weekly inventory of the ballistic observation towers and quipped:
"WTF? We're down to three 20-footers. Our minimum level is five. Better get on the 'net."
However, a quick IP information search for 193.219.255.110 on dnsstuff.com revealed some interesting data. Though the IP addy resolves to Baghdad, there's conflicting information about the ISP. The country listed per the IP registrar is Lituania, though per outside source listed as Baghdad, Iraq. Another info item is Country fraud profile which is listed as "high." No surprise there!
Ballistic observation tower manufacturers and advertisers please note: A View From The Fringe is listed in the top 10% at number 25 of 275 hits on Google.
---
"necklace on manny ramirez" - Baseball is HUGE in New England. Someone in New Haven, CT queried ask.com about the Red Sox left fielder's "accessory."
New Haven found out how I feel about it ...
---
"How to write a letter to Manny Ramirez" - Again on the baseball theme and the Red Sox.
I'm particularly amazed that this search ranked A View From The Fringe at number one on a list of 2,140 hits.
---
terry gross neil young" - This Yahoo search sent a Washington, DC surfer to a quote I transcribed from an interview of Neil Young on NPR.
This search put my silly little website in the number eight spot on a list of 754,000 (!) results. I'm blushing.
Seriously.
---
"pissing extremes" - I failed to note where this search originated from and what engine was used, but as luck would have it, Yahoo faithfully reported back with A View from the Fringe at the number one spot on the list of 181,000 search results for the key words "pissing extremes."
Think about that for a moment. 181,000 hits for the search words "pissing extremes."
What a pisser, eh?
---
"housecleaning@charter.net" - Someone around Los Angeles, CA was searching Yahoo for this one. This website was at the top of the search results, oddly enough.
I highly suspect the searcher wasn't expecting getting dumped at HIROSHIMA - a blast from the past ...
---
"surius radio sucks" - "Sum one" in Slatington,PA, "suriously" thinks "surius" radio sucks, or sought affirmation from the likes of a Yahoo search.
---
"sirius radio "no sound" receiver" - a website visitor from Avalon, NJ was a bit more specific in his Yahoo search.
I didn't realize Sirius made a "no sound" receiver ...
---
"what happens to the bondsman if u don't show up at court" - Somewhere around Raleigh, North Carolina, someone is contemplating tip-toeing out on the thin ice - according to a recent Google search that landed this surfer on the website.
The answer: it's open season on your ass. The bondsman gets to hunt you down as if you were an animal.
A suggestion: make all court dates. Don't ask me how I know. Just trust me on this.
---
"Angela Dias annoying voice ct" - A fellow listener to WTIC-AM 1080 found A View From The Fringe via a Yahoo search.
Apparently I'm not the only one who thinks Angela Dias has an annoying voice.
---
"sky daniels traffic reporter for clear channel" - Yahoo reports a faithful Country 92.5 listener in Bristol, CT misses the likes of one Sky Daniels, though I can't understand why. There have been a number of such hits from this search.
After they reading what I wrote about "Ole Sky," I fully expect incoming hate mail.
---
"english motherfucker, do you speak it? caption jpg" - An Arlington, Virginia surfer was searching Google for this one.
I have nothing further to add to this, other than the rhetorical:
A View From The Fringe, motherfucker? Did you find it?
---
"adam duritz is an asshole" - Someone in Reston, Virginia doesn't care for Counting Crows lead singer Adam Duritz, or so it seems. For the record, I'm a huge Crows/Duritz fan, albeit more so for music from their early days.
The real asshole turns out to be the visitor from Reston, Virginia, and I have proof. StatCounter faithfully reported this visitor not only uses Internet Explorer for a web browser, but the sloth-like MSIE 7.0 under Windows Vista, no less! And the clincher: AOL search engine.
I rest my case.