After reviewing countless website logs and being surprised at visitors' locales, it occured to me that perhaps others would be interested, too. So here's the page. It's a work in progress and updated regularly.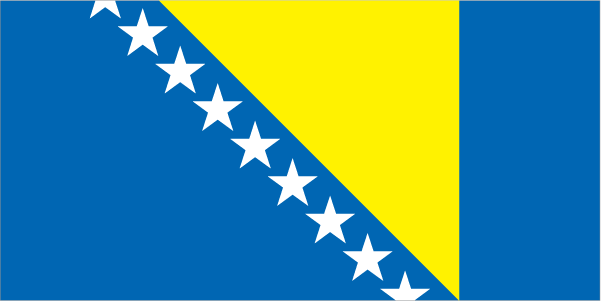 Algeria, Andorra, Argentina, Australia, Austria, Azerbaijan, Bahrain, Barbados, Belgium, Benin, Bermuda, Bosnia and Herzegovina, Brazil, Brunei, Bulgaria, Canada, Cayman Islands, Chile, China, Colombia, Costa Rica, Croatia, Curacao, Cyprus, Czech Republic, Denmark, Dominican Republic, Dubai, Egypt, El Salvador, Estonia, Equador, Finland, France, Georgia, Germany, Greece, Guam, Guatemala, Hong Kong, Hungary, Iceland, India, Indonesia, Iran, Iraq, Ireland, Israel, Italy, Ivory Coast, Jamaica, Japan, Jordan, Kazakhstan, Kenya,, Republic of Korea, Kuwait, Latvia, Lithuania, Lebanon, Luxembourg, Macedonia, Malaysia, Mali, Malta, Mexico, Malta, Mongolia, Mauritius, Montenegro, Morocco, Nepal, Netherlands, New Zealand, Nigeria, Northern Ireland, Norway, Oman, Pakistan, Peru, Philippines, Poland, Portugal, Puerto Rico, Qatar, Romania, Russian Federation, Saudi Arabia, Senegal, Serbia, Singapore, Slovakia, Slovenia, South Africa, South Korea, Spain, Sri Lanka, Sweden, Switzerland, Syria, Taiwan, Thailand, Trinidad/Tobago, Tunisia, Turkey, Ukraine, UAE, United Kingdom, Uruguay, Venezuela, Vietnam, Yemen and ...

the USA, specifically:
Alabama, Alaska, Arizona, Arkansas, California, Colorado, Connecticut, Delaware, District of Columbia, Florida, Georgia, Hawaii, Idaho, Illinois, Indiana, Iowa, Kansas, Kentucky, Louisiana, Maine, Maryland, Massachusetts, Michigan, Minnesota, Mississippi, Missouri, Montana, Nebraska, Nevada, New Hampshire, New Jersey, New Mexico, New York, North Carolina, North Dakota, Ohio, Oklahoma, Oregon, Pennsylvania, Rhode Island, South Carolina, South Dakota, Tennessee, Texas, Utah, Vermont, Virginia, Washington, West Virginia, Wisconsin ...
... and the last holdout: Wyoming!
A special thanks to Paul, a friend from a Linux computer forum. He's from Wyoming and wrote:
"I took pity on you and visited your webpage. Since I'm a Wyomingite, you now have 50 of 50 states. Most of us Wyomingites have nothing to do with that newfangled thang called the Intronet, which is why we were the holdout. Usually we are out hunting and fishing and getting our trucks stuck in the mud."
---