---
---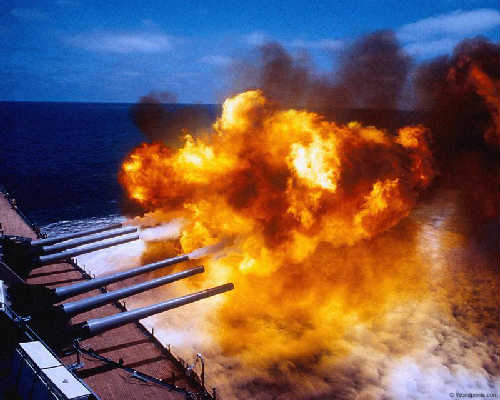 Broadside Commentary
foreign blog injections imported back to their source
---
The hook, from The Register-Citizen newspaper, Torrington, CT:
'Earth Hour' tonight calls for global community to shut off the lights - for an hour, to help the environment
Alien broadside comment:
To Hell with earth hour. After being without electricity for nearly a week after last October's snow storm, I say we've earned exemptions from guilt for the next 100 of these foolish earth hours.
There will be enough sheeple following the lead of the alarmists, though, which will make for some seriously robust AC mains tonight. I think I'll turn on ALL of my lights and appliances in celebration of the life and contributions of Thomas Edison, and in defiance of that snake oil salesman Al Gore.
---
The hook, from thewvsr.com:
We went to Guitar Center, and there was a huge poster of Jimmy Page hanging inside the front door. "Who's that old man?" one of the boys asked. And I said, "Shhhh ... That's like walking into a Catholic church and talking trash about the Virgin Mary."
Alien broadside comment:
heh ... Congregational version:
My sister's, ahem ... second marriage ceremony was held in a very small, quaint New England church. Just before the ceremony was about to begin, l noticed Andrew, my niece's precocious three year old, was captivated by the stained glass window on the wall behind the altar: a rendition of Jesus cradling a lamb.
Moments later, the hushed silence of the intimate setting was broken. With all the sweet innocence of a child that age, Andrew unashamedly stood up, pointed at Jesus and clearly asked, "Hey Dad. Who's that guy?"
God bless the children of the world - both young and old!
---
The hook, from smalldeadanimals.com:
A Nebraska judge ruled last week that driving 128 miles per hour (206 kph) on one's motorcycle while fleeing from state troopers does not necessarily constitute "reckless driving." From: Nebraska Judge Says 128 mph Not 'Reckless' (AP)
Alien broadside comment:
First off, there are very few "civilian" bikers that are skilled enough to handle a cycle at 128 MPH on closed, controlled environments such as tracks. That speed on the open roads is simply insane. For the record, I have over 150,000 miles logged on motorcycles; and these are year-round miles - New England weather be damned.
Secondly, and perhaps more importantly, the rider was clearly evading arrest and was as much as giving the finger to the pursuing officer. One would hope that the judge could recognize this and see that said rider displayed no respect for the law.
Here in Connecticut, arresting officers have a tendency to stack up as many charges as possible when making an bust. I'm convinced this is done to make certain that at least something will stick should the matter be brought before a "soft" judge.
I'd be interested in seeing how the same judge would have reacted to a defendant pulling a no-show for a court appearance. I highly suspect a failure to appear warrant would be immediately issued. "It's a trivial matter to evade being arrested by a lowly police officer, but it's a high crime to evade prosecution in MY court room."
Can you say "double standard?"
Just an opinion.
---
The hook, from thewvsr.com:
Do you have any office party horror stories to share? If so, we'd sure like to hear 'em. Use the comments link below.
Alien broadside comment:
The one party worthy of note was back in the mid-70s. It was a put on by the owner of an appliance sales and service business, so it was a relatively small BYOB affair at the guy's very middle class home. The place was packed, closets few, so guests just put their coats on the bed in the master bedroom and retreated to the rec room where the festivities were being held.
A young couple showed, both armed with their own, personal his and her quarts of Yukon Jack. A harbinger for sure. Eyebrows were raised and the "OMFG Stop Watch" was started in anticipation of some manner of abject weirdness about to occur.
Everything was going well. Liquor flowed freely and there were frequent visits to the back yard or garage for more esoteric substances. Party games were played. Pool. Cards. Food. The midnight countdown. Happy New Year!
At around 12:45 AM, someone remarked that Yukon Jack and Jill had seemingly disappeared, though their car was still out front. A search was conducted and a woman screamed from upstairs.
There in the master bedroom, on top of all the guests' coats were Yukon Jack and Jill: butt naked, freshly fucked and expectedly passed out, and drooling from their mouths as well as other orificium.
Needless to say, but I'm going to anyways: it was a busy week thereafter for the local dry cleaning businesses.
---



URI: broadside.html
Text - Copyright © 2005,2008 Jeff Bauer
Web Layout - Copyright © 2003-2020 Off Frequency Productions
Revised - Tuesday, May 26, 2020