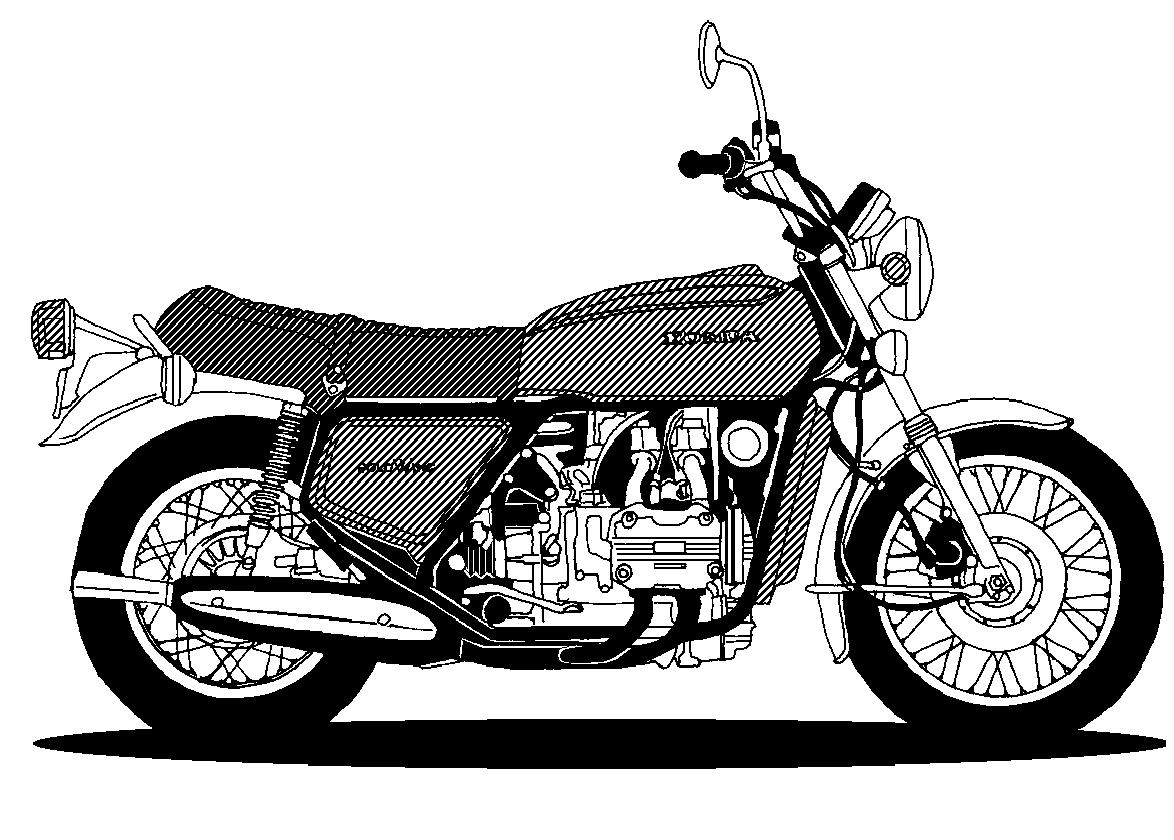 Last Ride
requiem for a friend




Last night when the cell phone rang, I flipped open the lid and noted the caller ID. It was Bob the Builder, a contractor I do work for from time to time. I assumed it was going to be the usual rapidly fired "Hey! Are you busy Thursday and Friday?" I'm so used to hearing. My assumption couldn't have been more wrong, as an uncharacteristly somber "Have you heard anything yet?" crawled out of the earpiece and into my head.

I dread opening "greetings" like that, as they telegraph something terrible has probably occured. Callers issuing such "greetings" do so to cushion the blow of bad news, yet those on the receiving end of such calls already know that some sort of shit rain is about to a fall. Immediately following the "greeting" there's that emotionally confusing period of time, however brief, where we agonize while waiting for that other shoe to drop.

"Dave is probably in jail or Ned got another DUI," I thought. Boy, was I wrong.

In this case, the "other shoe dropping" was news that a friend had died. Though unconfirmed, all the bits and pieces of the news story fit together like some tragically sick puzzle. A mutual friend and co-worker had somehow managed to get drilled into a tree while riding his motorcycle.

The next day, instead of checking e-mail and the Drudge Report, I broke my usual routine and checked the Hartford Courant's website where I found all the confirmation I needed. Pete had indeed passed away. It was while reading the news story that the reality of it all started to really sink in. We wouldn't be working with Pete anymore.

Over the course of a few years our paths would sporatically cross on job sites, working a couple of days or several weeks together, depending on the size of the particular project we were on. The only time we got together off site was once when Pete needed help with some electrical work at his house. So although not close buds, a friendship had developed. Here's some of what I know about Pete.

He had family ties to Germany and even visited there last year. He was thoughtful enough to bring a pack of über-cigarettes back for me. He joked about having a tough time with the language in explaining to the store clerk he wanted the strongest tobacco they had. Pete knew that I would deem a lame blend to be verboten.

As an avid outdoorsman, Pete wasn't one to spend much time in the confines of four walls. Working in the building trades, he'd toil all week building walls, so on the weekends he'd escape them.

He loved the water, in both salted and unsalted varieties he would boat, swim, ski, snorkel and fish. Last fall he went up to Canada for northern pike and "lakers."

When it got too cold to fish, it was just right for duck hunting. And when it got too cold for hunting, Pete, like so many of us, bitched and moaned about driving through the snow. But he'd gladly drive through the snow if the destination was a ski slope.

Pete claimed to be a Yankees fan, though I suspect this was a scam and that he was a closet member of Red Sox Nation. I base this suspicion on the fact that his second wife comes from New York City and a devout disciple of the Steinbrenner Empire. Pete probably "converted" to insure being able to get laid during baseball season. And his support for the Jets and Knicks were probably similar scams to cover the rest of the year ...

And of course there was motorcycling: the love that would ultimately take him out.

Last winter on a job site, Pete told us he was going to be taking some time off. He and some friends were packing up their cycles on a trailer and leaving the Connecticut snow for Bike Week in Florida. A couple of weeks later, Pete was back on the job sporting a fresh tan, his first tattoo and a recharged spirit. He treated us to stories from The Trip. Hot weather. Huge beaches. Tiny bikinis. Bikes all over the place. He logged over 1,200 wind-in-your-face miles over four states on his cycle. To say we were envious would be an understatement!

I still can't completely comprehend that Pete is gone. Wakes are a part of that "proof process," but it's still tough to grasp. It's going to take a few months of not seeing him on job sites for this all to eventually sink in, I guess.

There's an image I just can't seem to shake: it's of Pete's faithful old dog. If some family member didn't intervene, the poor bastard would stay put waiting for Pete to come rolling up the driveway back from his ride on that damn Gold Wing.

Pete: we're all going to miss you, man.




---

URI: essaypete.html
Text - Copyright © 2006 by Jeff Bauer
Web Layout - Copyright © 2003-2020 Off Frequency Productions
Revised - Tuesday, May 26, 2020