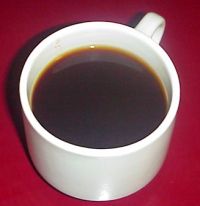 THE COFFEE CHRONICLES
a random collection of musings related to
Colombia's third most lucrative export item
A curtly spat expletive came flying out of the kitchen at high velocity and broke the usual morning quietude and tranquility. My head retracted instinctively, much like a turtle's would have and my shoulders jerked up. Such word selection and usage by my wife is very, very rare, so I knew something catastrophic has just occurred.
"You okay?" was all I dared query from the relative safety of our living room.
Jane assured me she was fine, though the glass carafe for our little four-cup coffee maker wasn't doing so well. While being washed, the carafe had taken a fatal hit against the rim of a mug that was sitting in the bottom of the sink. The mug won. And I was right: something catastrophic had occurred.
You see, coffee isn't a luxury around our household - its a staple. First thing in the morning it simply has to be coffee. Not water. Not orange juice. Not tea. Coffee. Period. And no instant! So having a coffee maker sans carafe wasn't going to cut it. Not for long, anyway.
Whipping out and cleaning off a trusty, old, aluminum percolator seemed like a good idea at the time, though that well intentioned gesture only provided vile, metallic tasting coffee: a noble effort gone terribly wrong. Then for a few days we limped along and experimented with sticking various pots and vessels under the filter housing of the old coffee maker to catch the dripping java, but this attempt to simulate the retired carafe grew more and more ridiculous with each passing brew cycle.
Several shopping stops revealed that a replacement carafe cost as much as a new, brand name, 10-cup machine, so we opted for the upgrade.
It was while sampling a fresh cup of an early batch from the latest addition to our appliance zoo that I started drifting off and thinking about various coffee adventures I've had. Some of these have been misadventures that, although sometimes humorous, also caused more stomach churning than a gut full of aluminized brew from the aforementioned percolator.
And never in my wildest dreams would I have imagined some day bemoaning "The New" and pining for the old days, sounding like a father or grandfather. However, I believe I have a legitimate gripe or three, as they relate to coffee - the topic du jour.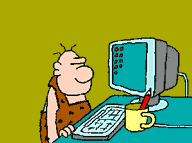 WELCOME TO LITCH-WORLD. There's an upscale coffee shop in Litchfield, Connecticut, I've been to a couple of times, but I wouldn't go out of my way to visit. My first visit was just to pick up a quick coffee to-go for myself. The second visit was another quick stop for to-go, but this time it was with a couple of friends. We all ordered and I innocently offered to pick up the tab. This turned out to be a mistake, as the three coffees to-go came to eleven dollars and change. I never returned to that shop. Probably won't. Ever.
Besides, I have even less use for Litchfield than Litchfield has for me. The town oozes exclusivity and exclusion. It's in the air, as if to loudly whisper "we are self-supporting, thank you very much. We neither need nor want your patronage." Maybe it's just me, but that's what I feel.
COLLINSVILLE CONFUSION. On the way home from some unpleasant work in the northwest hills, I was blasting through Collinsville, Connecticut, a wonderful old manufacturing burgh famous for Collins Company axes, machetes and other hand tools designed for cutting. The town has gone through the process of gentrification. Along with gentrification come the requisite antique stores, art galleries, specialty shops and precocious market/eatery combos. I noticed that a new coffee shop named the Station House had opened up in the old railroad station building. Upon entering the business, I noticed they had the oh-so au courant chalkboard hanging on the wall behind the cash register service counter listing all the special types of coffee available.
A young woman in an apron approached me and asked "what can I get for you?"
"I'm not sure" was my reply, followed by "what is the Kenya blend like?"
A smiling "I don't know" was her answer. No follow up of "let me check with so-and-so" or "I'll find out and then we'll both know." Just a smile and shameless admission of product unfamiliarity. Welcome to customer service 2003.
There's something to be said for honesty. "When in doubt, tell the truth" is a quote attributed to Mark Twain, or more honestly attributed to Samuel Clemens. So on the honesty front, this clerk at the Station House scored well, but as for sales savvy or customer service, she didn't do as well.

Fighting off instinctively taking the clerk to task for her "answer" to my question wasn't easy, but I realized that my efforts would have been wasted. Here was a young woman who, unlike the owners of the establishment, apparently had no love for coffee whatsoever. To the clerk, working at the Station House was probably just a minimum wage job after school for gas and cigarette money.
I suppose I should bring this exchange to the attention to the owners, as enough time has passed where the clerk involved would be insulated from being narced out.
UPDATE OCTOBER 26, 2005 @ 5:32 P.M. - Apparently something went terribly wrong at the Station House, as the building is teaming with building contractors and a new shingle has been hung by the roadside announcing, "Crown and Hammer Restaurant and Pub." I am not surprised.
My thoughts drift back to 1973 when I started a job as an inside salesman, aka counter clerk, for a large and busy electronics parts wholesale house. One of the owners took me under his wing and told me that it usually takes a new hire a year of working there to learn the entire inventory and product lines before they become an asset to the company. "You cant sell it if you don't know what it is."
I opted for the "house blend." Kenya would have to wait and be patient.
---



E-mail:
alienjeff@charter.net
URL: http://alienjeff.net/thecoffee.html
Text - Copyright © 2003, 2005, 2008 Jeff Bauer
Web Layout - Copyright © 2003-2005 Off Frequency Productions
Revised - Monday, December 1, 2008